Unlock an Exceptional Returns Experience
Wow customers and boost profitability with Southeast Asia's best returns solution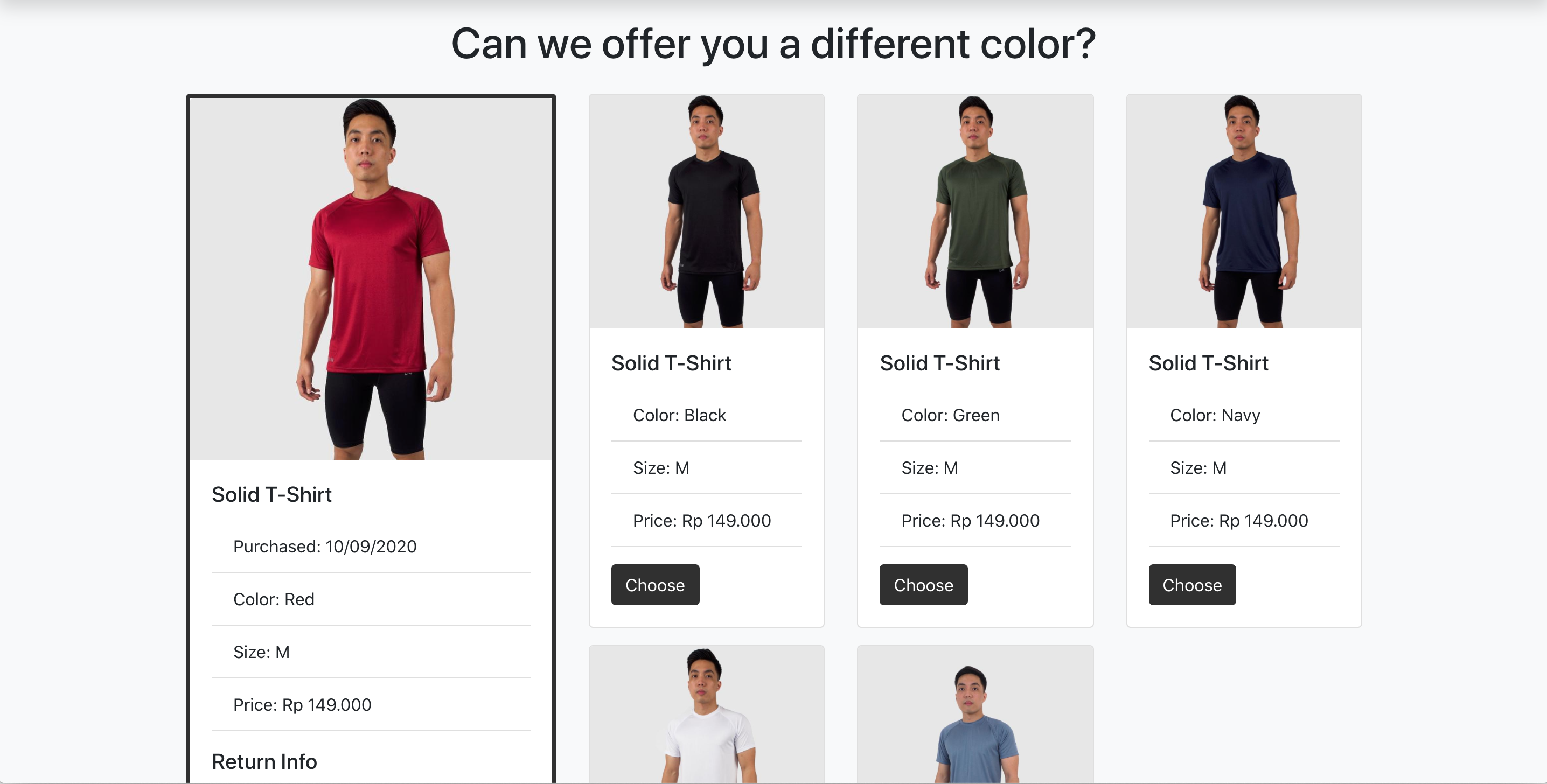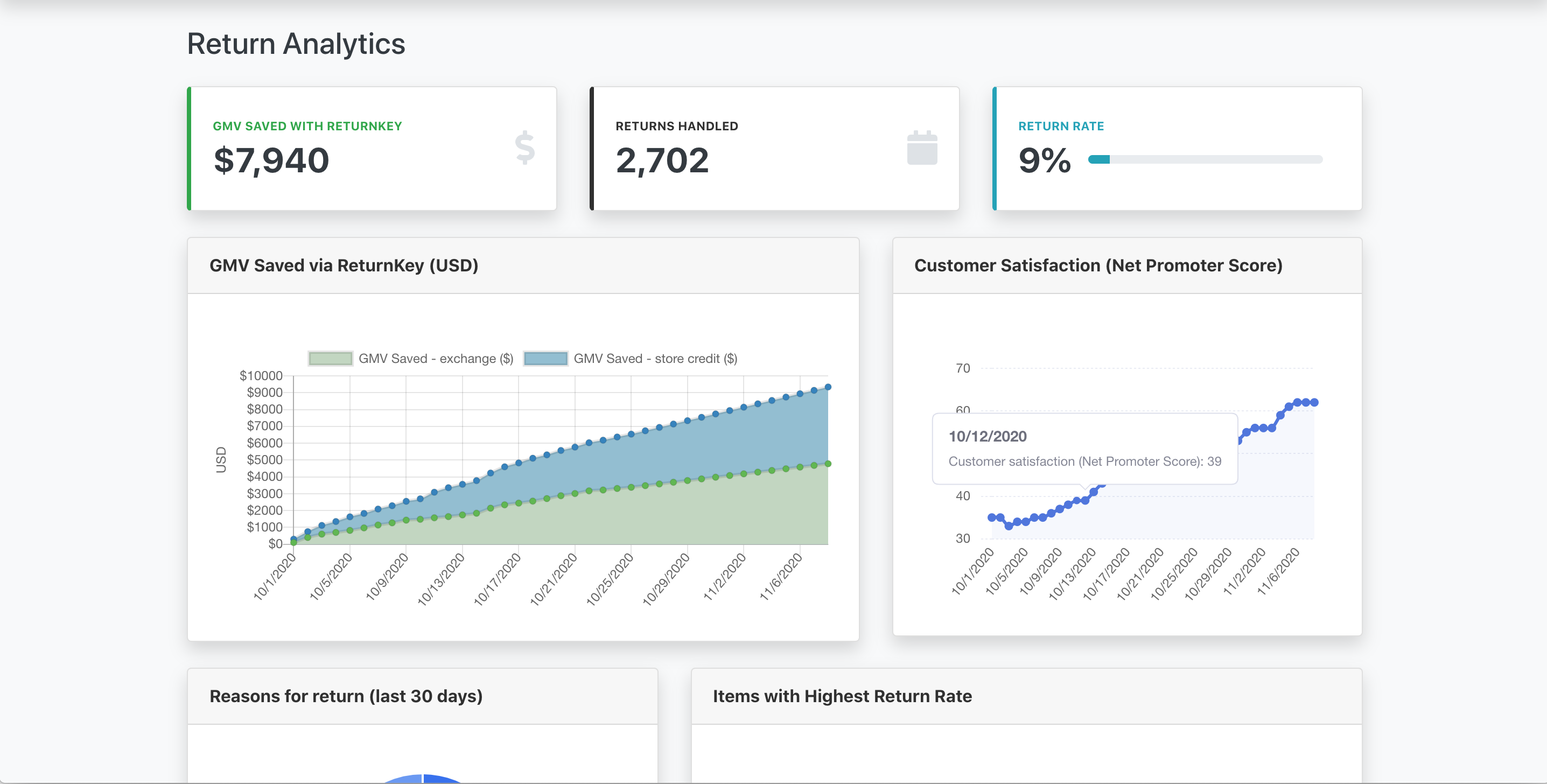 Sleek
Fully branded returns portal that seamlessly connects with your own website
Powerful
Machine learning algorithms that automate returns, saving your team time and money
Affordable
Per-return pricing means you only pay for the benefit you receive
How it works
Smart returns management software that makes returns better for everyone.
Customer logs onto our white-label return portal that looks and feels just like your own website.

With just a few clicks, the customer seamlessly selects her replacement item or receives a refund in store credit which she can immediately spend at your store.

The customer chooses the most convenient return method: either pickup from home or dropoff at the nearest courier office.

Your team automatically receives a returns notification and access to ReturnKey's analytics dashboard that provides deep insight into customer- and SKU-level profitability.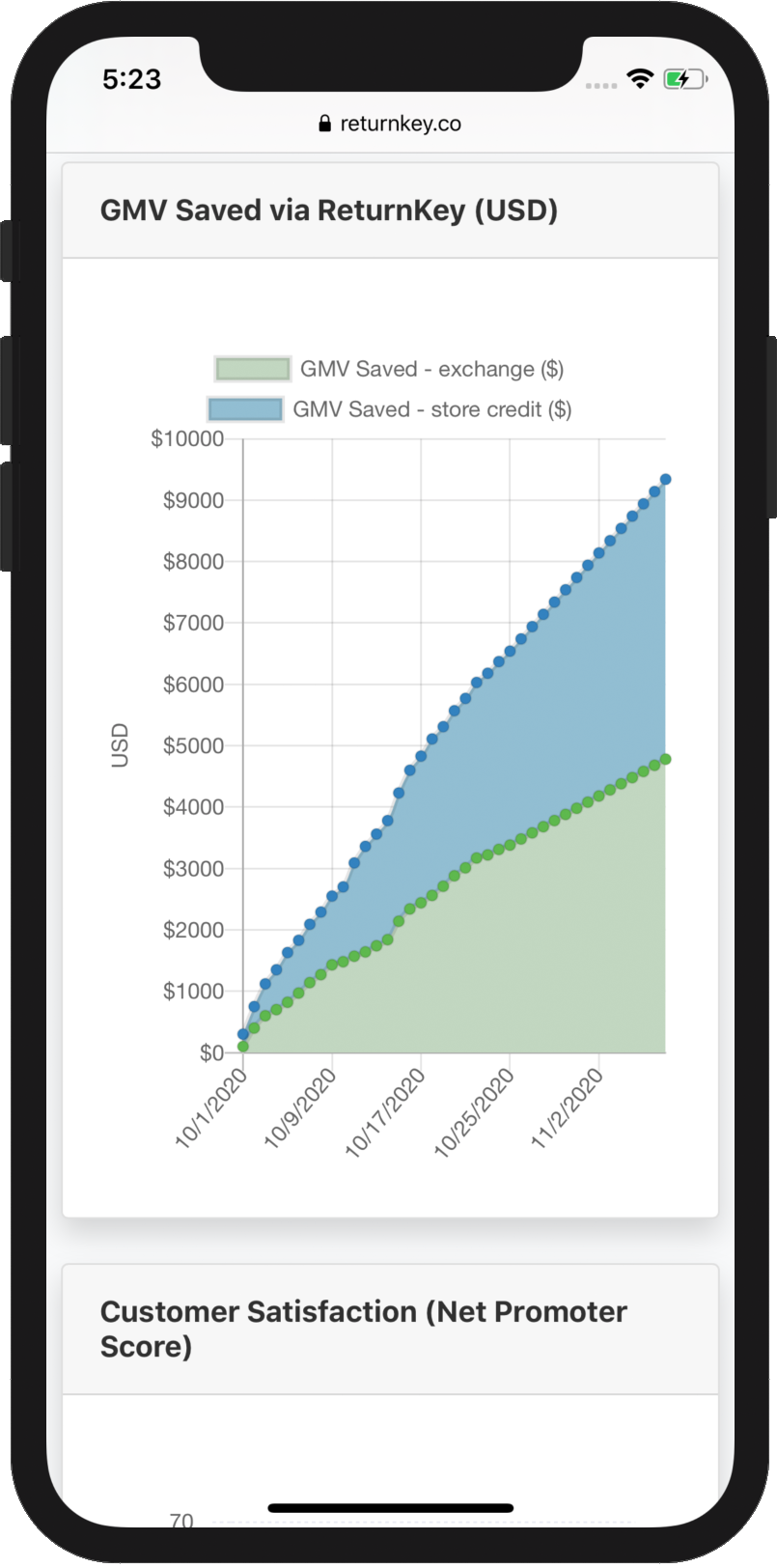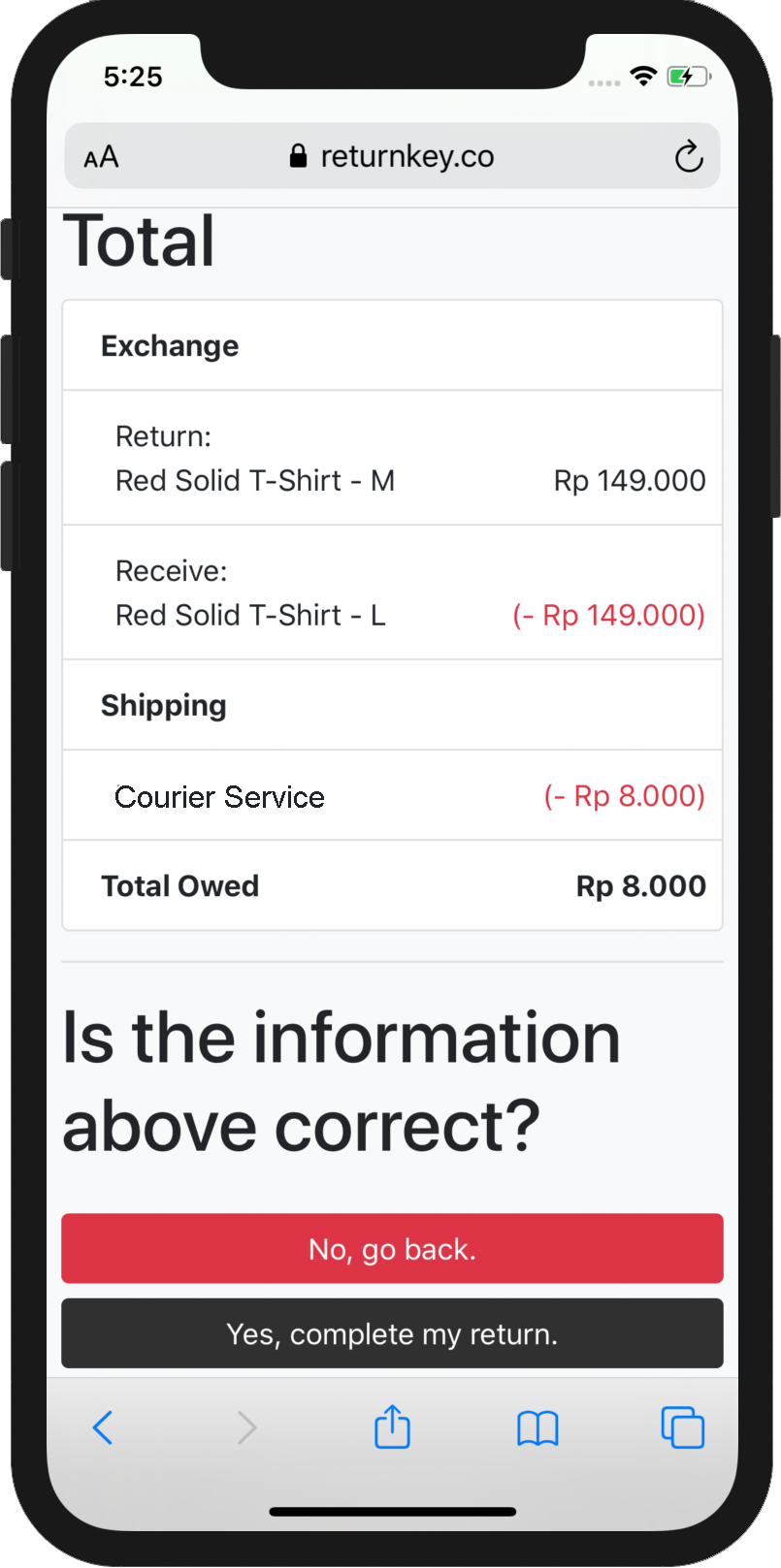 Functionality that delights customers and increases profitability
Best-in-class UX
Wow customers with a digital returns portal customized and branded for your online business.
Instant exchanges
Provide customers with zero-risk instant store credit to encourage spending at your store.
Integrated shipping
Make shipping hassle-free with return pickup from customers' doorsteps or dropoff at nearby courier offices.
Analytics
Understand your customers like never before with insights about per-customer and per-item profitability.
Pricing plans
Free trial
Limited time offer
Personalized onboarding with complementary operations diagnostic

Customized online return portal, using your return policy and branding

Automated exchanges and product recommendations

Premier courier integrations

True profitability analytics and dashboard
Integrates with your existing e-commerce software
and many more...
Learn more about how returns management can grow your business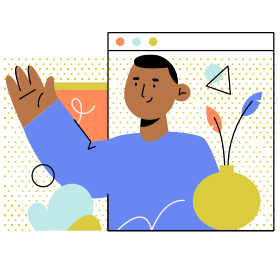 4 Tips to Grow Your eCommerce Business during HarBolNas
Delight first-time buyers this campaign
Read more
Questions & Answers
ReturnKey is a smart returns platform that delights customers with an amazing return experience while delivering actionable insights across all layers of your organization.
Using our custom returns portal, your customers can request returns online, select replacement items, receive store credit, and seamlessly organize the return of their unwanted items.
We also provide you with powerful yet easy-to-use analytics that allow you to finally see customer- and SKU-level profitability. With this you can make smarter marketing and pricing decisions that will help your business grow and generate profit.
Getting started with ReturnKey is a breeze. Stop worrying about returns and focus on growing your business today!
After a demo with one of our returns experts, we will create a fully branded online portal based on your return policy. Once we have integrated with your website, ReturnKey will organize all return requests, including the shipment of unwanted items back to your facility.
Additionally, our experts will also provide you with an easy-to-use analytics dashboard offering unprecedented visibility into profitability and customer behavior. By taking the headache out of returns, we empower your team to focus on what they do best!
For a limited time, we are waiving our monthly subscription fee. Pay only for the benefit we deliver to you! By trying ReturnKey we guarantee that you will reduce your returns costs by at least 20%.
Request a free demo today!
Stop worrying about returns with ReturnKey.
Returns mangement to grow your business.
Top